Lukas-Karim Merhi --BIT/TENZR

"SAC mentorship and diligence helped refine BIT/TENZR company strategy and introduced us to the PNW investment ecosystem. Not only did their due diligence process and report accelerate securing additional funding from other notable Angel groups but played a key role in supporting our US expansion plans."



Elaine Werfelli: Investor
Data Deity, Entrepreneur

"I have been participating in the Seattle Angel Conference since SAC VII and I always learn something new, advance my investing thesis, get introductions to many new local start-ups, diversify my portfolio and meet new Angel colleagues... and have a fun time doing it! If you are interested in learning more about Angel Investing, come check out SAC and if you are an entrepreneur seeking funding, we are interested in hearing more about your startup!"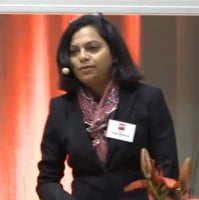 Sirisha Adimatyami: Founder, Innovosens

"Innovosens entered the inaugural cohort of Apis Health Angels. Although Innovosens didn't make it to the Finals, I enjoyed participating. All the companies were great, and getting to know the fellow companies was very exciting! I am thankful for the opportunity! I will need your suggestions and support and will stay in touch and look forward to any further opportunities to pitch. While I am still fundraising, I want to share the good news that I have incorporated, already gathered $500k from different Angels, and continue with the process. Thank you once again!"