Now accepting registrations for startups for the APIS Health Angel Conference 2
The APIS Health Angel Conference is primarily for Health Focused startups. We'll accept any startups with health-related products or services, from Software to Medical Devices and everything in between. If you are not a Health Focused Startup,
please consider the Seattle Angel Conference.

All participating APIS Health Angels companies will:
- Meet and pitch to our cohort of investors.
- Receive feedback about your company and pitches.
- Sharpen messaging for raising funds from angel investors and venture capitalists.
- Be invited to attend the final event to watch the finalists pitch their companies and watch one promising startup receive an investment of around $200k.
Visit Seattle Angel Conference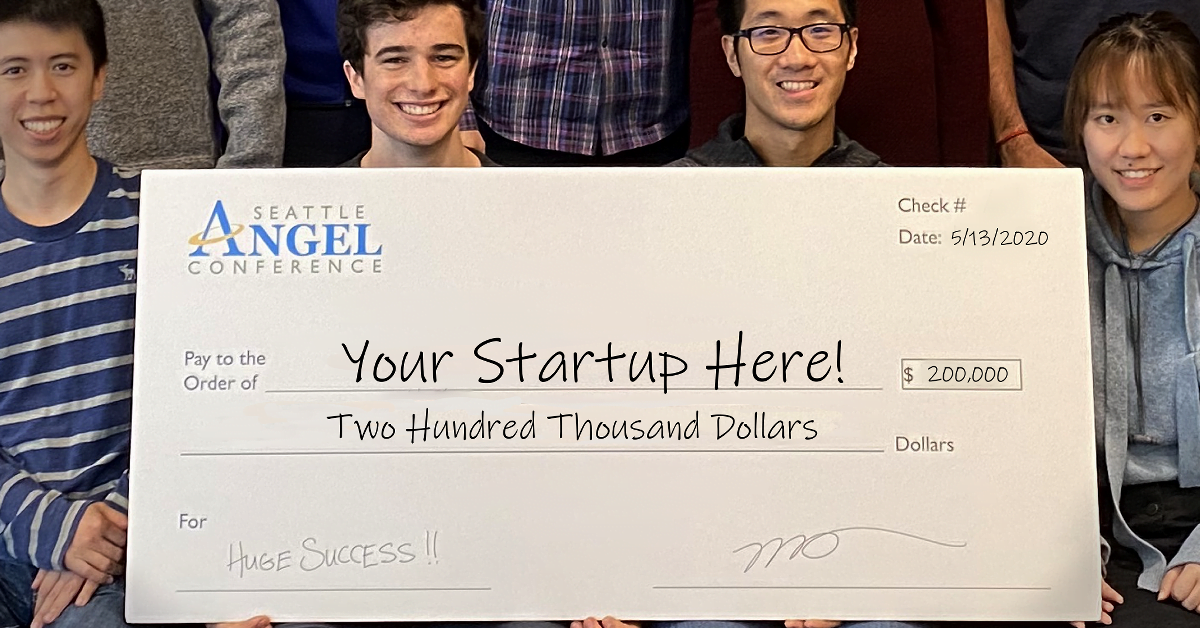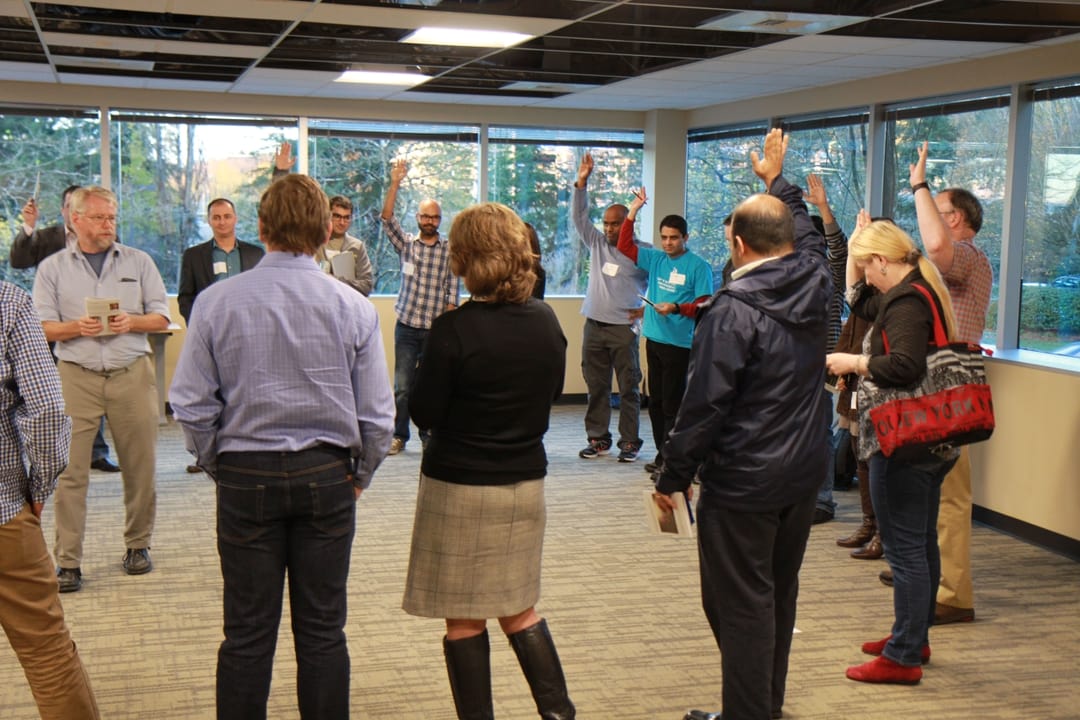 The program
The program features a series of pitches, Q&A sessions, and investor-founder meetings.
Eliminations occur after:
1-minute, 3-minute and 10-minute pitch rounds.
As the competition progresses over an 11-wk program, the field of competitors is reduced to six finalists.

Companies that reach the finals will:
- Participate in an in-depth due-diligence process
- Pitch in our public Final Demo Day Event, which is well attended by Angels and VCs.
- Have a chance to receive funding of around $200k.
Register
The Process
Get Ready for Funding
Start the Application in our
Gust Portal
There is a $100 non-refundable fee.

Applications open now.
BE sure to edit, and re-edit,
your GUST profile week over week to show your progress.
Register on Gust
Practice Pitching
Practice 30 sec intros.
Refine 1, 3, 10 minute pitches.
Load a 1 minute pitch on your GUST profile before JAN 26, 2023.
Connect with Investors
Investors review your process and vote on which companies will progress in the Conference brackets. There are 4 brackets Quarter Finals, Semi Finals, Finalists, Winner.
The Winner receives the investment.
Startups make great progress and learn how to put their best foot forward when seeking investment
The APIS Health Angel Conference process requires startups to tighten up their efforts and get to funding much faster. Data rooms are organized, business models and financials are strengthened, pitch decks refined. Meetings with due diligence teams and watching the other participants pitch strengthens understanding for what investors are looking for.
‍
This program has been run over the last decade as the
‍Seattle Angel Conference. Our program follows the same model,
while keeping a sector focus on health. While health startups are no longer accepted by the Seattle Angel Conference, many health startups have benefited from the SAC process in the past and will benefit from APIS Health Conference in the future.
Register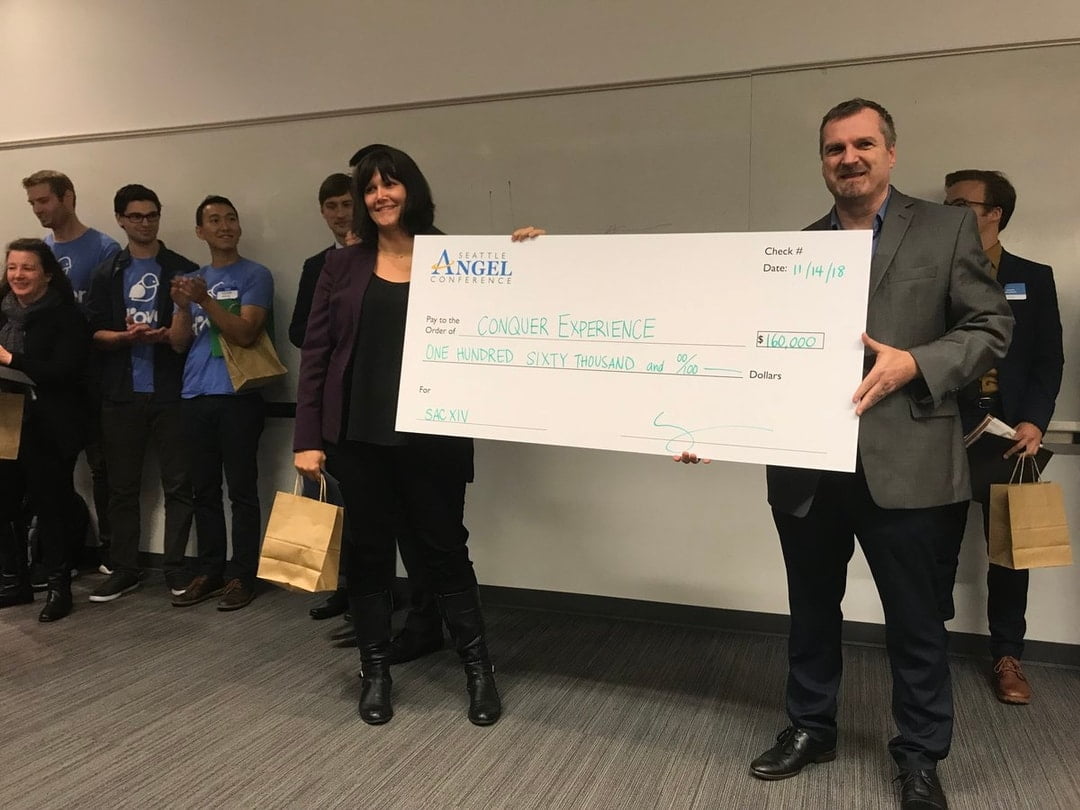 Due Diligence
Jan 6 - March 24th, 2022
Final Event:
April 20, 2023
Term sheets
Investment terms are negotiated between the APIS Health Angels LLC manager and our finalists. If you don't have a term sheet or lead investor, we typically start discussions with a standard convertible note term sheet. Here is an example:
APIS HEALTH ANGEL CONFERENCE
CONVERTIBLE NOTE TERMS

This Term Sheet summarizes the principal terms of the proposed financing for the company (THE "COMPANY") that is selected as a winner in the Apis Health Angels Conference. The purpose fo this Term Sheet is to provide the basis for possible investment. There is no obligation on the part of any negotiating party until a definitive note purchase agreement is signed by all parties. The terms are subject to the satisfactory completion of due diligence and does not constitute either an offer to sell or an offer to purchase securities. These terms and any terms contained herin may be changed at any time by the Investor (as defined below)
‍‍
Amount of Convertible Loan: Company Structure and Existing Financing: $ from [Apis Health Angels ENTITY NAME] (the "Investor"). At Closing, a convertible promissory note (the "Note") will be issued to the Investor for cash equal to the principal balance of the Note. This Term Sheet assumes the Company is a "C" corporation or is ready to become a "C" corporation prior to the closing of the financing and does not have an existing financing in progress. If the Company has an existing financing in progress, the Investor may invest on the terms of such existing financing, rather than the terms set forth herein, so long as such terms are reasonable in the sole discretion of the Investor.
‍
Closing: The closing will occur as soon as reasonably practicable after the Seattle Angel Conference final event. The Investor retains the right to cease negotiations with the Company at any time. The Company will provide to the Investor, on a timely basis, due diligence items requested by the Investor, and be available to answer questions which may arise about the Company.
‍
Company Covenants: The Company will covenant in the Note not to grant any liens on or pledge any its assets while the Note is outstanding.
‍
Use of Funds: Working capital to support the growth of the Company. The proceeds from the sale of the Note shall not be used to repay existing loans, pay deferred or accrued compensation, or pay past due trade payables. The Company will represent and warrant that it does not owe any accrued or deferred or accrued compensation amounts.

Interest: Simple interest will accrue at the rate of [NUMBER] percent ([NUMBER]%) per annum and will be payable in full upon maturity.1 – Convertible Note Term Sheet #1348725 v1 / 47089-001

‍Maturity Date: The Note will be due eighteen (18) months from the date of the Initial Closing (the "Maturity Date"), or earlier upon a default or an acquisition of the Company. The Investor, in its sole discretion, may elect in writing to extend the term of the Note and in connection therewith subject such extension to additional terms and conditions as may be agreed upon by the Investor and the Company.

Conversion: Automatic Conversion on Next Equity Financing. The Note and all accrued interest will automatically convert into shares of preferred stock sold in the next preferred stock financing of the Company ("Next Equity Securities") that raises at least $[AMOUNT] (excluding the amount of the Note and any other notes or convertible securities outstanding as of the date of the financing), (a "Next Equity Financing"). Upon the closing of a Next Equity Financing, the Note and all accrued interest will convert into Next Equity Securities at a conversion price equal to the lower of: (a) [100% MINUS DISCOUNT AMOUNT]% of the original issue price of the Next Equity Securities sold in the Next Equity Financing; or (b) a price per share reflecting a pre-money valuation of [$AMOUNT] [TO BE INSERTED LATER BASED ON DILIGENCE] on a fully diluted basis (the "Valuation Cap"). The Investor shall otherwise convert on the same terms and conditions applicable to the other purchasers in the Next Equity Financing.

‍Conversion on Nonqualifying Financing. In the event the Company consummates, on or prior to the Maturity Date, an equity financing that does not qualify as a Next Equity Financing (a "Nonqualifying Financing"), the Investor shall have the right, in the Investor's sole discretion and option, to treat such Nonqualifying Financing as a Next Equity Financing pursuant to which the entire principal amount and accrued but unpaid interest under this Note will convert into shares of the equity securities issued and sold at the close of the Nonqualifying Financing (the "Nonqualifying Securities"), using the same discount or the Valuation Cap as described above.

‍Extension or Conversion on or After Maturity. In the event that the amounts under the Note do not convert to equity securities on or prior to the Maturity Date, the Investor may elect at any time or after such Maturity Date to: (1) extend the Maturity Date of the Note; (2) have the entire principal amount of the Note plus accrued but unpaid interest automatically convert, on a date selected by the Investor, into that number of shares of Redeemable Common Stock (as defined below) calculated by dividing such entire principal amount of the Note plus accrued but unpaid interest by the quotient obtained by dividing (A) $[AMOUNT], by (B) the number of fully diluted shares of the Company; or (3) have the entire principal amount of the Note plus accrued but unpaid interest automatically convert, on the a date selected by the Investor, into that number of shares of Series Seed Preferred Stock (as defined below) calculated by dividing such entire principal amount of the Note plus accrued but unpaid interest by the quotient obtained by dividing (A) $[AMOUNT], by (B) the number of fully diluted shares of the Company.

"Redeemable Common Stock" means Common Stock of the Company issued to the Investor, [PERCENTAGE]% of which the Company shall be subject to a redemption right belonging to the Investor. Each quarter, the Company shall be obligated to redeem, for a price equal to the conversion price upon which the Note converted to Redeemable Common Stock (the "Per Share Redemption Price"), that number of the redeemable shares equal to (x) [PERCENTAGE]% of the Company's revenue, divided by the Per Share Redemption Price. "

Series Seed Preferred Stock" means a new class of preferred stock to be authorized by the Company having rights and preferences as described in the Series Seed Documents (Version 3.2) located at https://www.seriesseed.com/, and pursuant to which (a) the pre-money valuation shall be $[AMOUNT], (b) the post-money unallocated option pool shall be no less than [PERCENTAGE]% on a fully-diluted basis, (c) the "Major Purchaser" threshold shall be $[AMOUNT], and (d) the Board of Directors shall comprise no more than three directors, at least one of which shall be elected by holders of a majority of Series Seed Preferred Stock.

‍Prepayment: No prepayment without the prior written consent of the Investor.
‍
Change of Control: If a Change of Control occurs prior to Note conversion, effective immediately prior to the closing of such transaction, Investor shall be entitled to receive the greater of: (x) a cash payment in the amount of all accrued interest plus 200% of the outstanding principal amount of the Note or (y) the amount Investor would have received as a holder of Common Stock of the Company in such Change of Control assuming the Note and all accrued interest had converted into shares of Common Stock of the Company at the Valuation Cap.
‍Reports: For so long as the Investor owns debt or equity in the Company, the Company will be obligated to provide the Investor with unaudited quarterly financial statements within 45 days after the end of each fiscal quarter and unaudited annual financial statements with 90 days after the end of each fiscal year (unless the Company's financial statements are audited, in which case the Company will provide the Investor the audited financial statements). In addition, the Company will provide to the Investor a quarterly summary of business activity and other information as reasonably requested by the Investor.

‍Board Observer: The Investor will have the right to have one observer present at all meetings of the board, including any committees thereof. The right to have an observer at such meetings will terminate at such time as this Note has been converted and the Investor holds less than 10% of the outstanding capital stock of the Company. If an observer is appointed, such person will be entitled to notice of such meetings and to receive all information and materials provided to board members participating in such meetings or taking any action without a meeting, in any case at the same time as board members receive such notice and materials.
‍
Most Favored Terms: Holders of the Note will be entitled to receive the benefit of any more favorable terms or conditions that may be provided to other lenders to, and/or investors in, the Company prior to the date that the Notes are converted into capital stock of the Company.
Amendment: The Note and any related agreements may be amended with the consent of the Company and the Investor.

‍Expenses: Each party will be responsible for their own fees and expenses in connection with this transaction, provided, however, that the Company will reimburse the Investor for the fees and expenses of its counsel up to $5,000. The Investor will prepare investment documents based on this Term Sheet.
‍
‍Attachment A: Apis Health Angel Conference Due Diligence Document Request
‍Provide all information about the Company, including any subsidiaries, from the inception of the Company. Reference to any "agreement" includes any oral agreement, and a written description of such oral agreement must be provided. The Fund may request additional documentation on a case by case basis. Provided or N/A Description

A Basic Corporate Information
‍A1 Articles/Certificate of Incorporation, Bylaws
A2 Minutes/written consents of shareholders and Board of Directors
A3 List of officers, directors, and key employees
A4 List of all shareholders (and holders of options/warrants) setting forth the shares owned (or subject to option/warrant), and copies of all agreements related to the issuance of the shares (and options/warrants)
A5 Copies of any shareholder (or buy-sell) agreement, voting agreement, investor rights agreement, registration agreement or any other agreement affecting the issuance, transfer, or sale of shares
A6 Copies of all promissory notes, credit agreements or other evidence of indebtedness
A7 Most recent monthly and annual financial statements, including a current list of all accounts payable

B Founders, Employees and Independent Contractors
‍B1 List of all founders, employees and independent contractors, and all agreements between the Company and any such person
B2 Copies of employment agreements, independent contractor agreements, consulting agreements, and advisory board agreements
B3 Copies of all proprietary information agreements, including any agreements related to assignment of inventions, work for hire, non-competition, and non-solicitation
B4 Copies of any employee benefit plans, stock option plans, commission plans, bonus plans, and deferred compensation plans

C Intellectual Property
‍C1 List of all patents, patent applications (including provisional applications), registered trademarks, trademark applications, copyright registrations, and copies of documents related to such items of intellectual property
C2 Copies of all inbound licenses of intellectual property (other than off-the-shelf software products)
C3 Copies of all outbound licenses of intellectual property C4 List of all persons who have contributed to the creation or development of intellectual property in any manner
C5 List of all domain names used or owned by the Company, website terms of use and privacy policy
C6 Description of any open source software incorporated into products, or plans to use open source software in the future

D Material Contracts
‍D1 Copy of any office space lease
D2 Copy of any equipment leases
D3 Copy of any manufacturing agreement, distribution agreement or reseller agreement
D4 Copy of any other agreement that is material to the Company
D5 Copies of any material nondisclosure agreements

E Litigation and Compliance

Provided or N/A Description
E1 Description of all litigation, claims, proceedings, judgments, injunctions, consent decrees or orders against the Company, including any threats thereof, and a description of any claims the Company may have against any third party
E2 List of all material government permits, or licenses issued by any governmental agency
E3 Description of any investigation, notice of noncompliance or fine from any governmental agency

F Other
‍F1 List of any security interests, liens, or encumbrances against the assets of the Company, together with supporting documentation.
Benefits of participating in the APIS Health Conference
Get your Data Room Ready
Ensure it has capabilities to be updated easily.
Practice your pitch
30 sec, 1 min, 3 min, 10 min
Meet new Angel Investors
Expand your network with brilliant people. Work as a cohort to shape the future trajectory of companies and directly make an impact to support industries you care about.
Learn how others pitch

Watch your fellow cohort members pitch, refine, pitch again.
Connect with other founders
Understand similar challenges. Identify potential synergies.
Get your paperwork done
Deadlines improve paperwork completion.
Re-engage your social media
Explore which channels are most effective and how to re-use your best content on multiple channels with frequent deliveries.
Get focused
A compressed, structured program requires attention to deadlines and drives an expectation of progress.
Get feedback
Continuous feedback and networking with other founders and investors.
Register