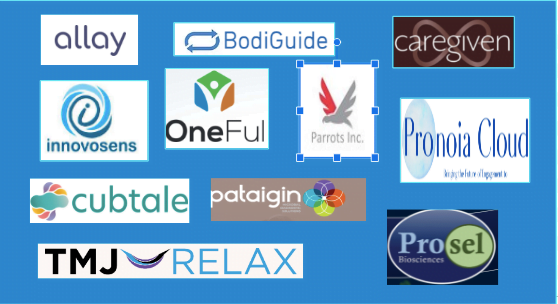 Founders across a broad spectrum were focused on telling their story to our Apis Health Angel Investors. They were then peppered with questions for another 3 minutes.
Allay Health Victor Bian
‍
BodiGuide Inc. Deborah Kessler
‍
Caregiven, Inc. Candice Smith
‍
Innovosens AB. Sirisha Adimatyam
‍
Oneful Health Inc Edison Hudson
‍
Parrots Inc. David Hojah
‍
Pronoia Cloud Alesha R. Adamson
‍
Prosel Biosciences Zach H.
‍