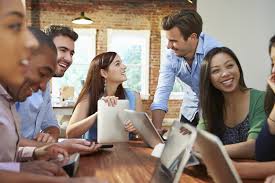 A few examples are:
Sahil Diwan, the co-founder and CEO of SafKan Health, the winner of SAC XI, a medtech company based in Seattle with a mission to bring ear care into the 21st century, have raised capital, run successful clinical trials, secured two patents, received FDA 510(k) clearance, and brought a new medical innovation to market.
Alertive Health Care a SAC XIII co-winner just was acquired by Carbon Health. https://www.businesswire.com/news/home/20211005005679/en/Carbon-Health-Acquires-Remote-Patient-Monitoring-Company-Alertive-Healthcare-to-Expand-Omnichannel-Care-Delivery
Elliot Fisher shared how Curi bio, SAC XIII co-winner pivoted to platform methodology thereby accelerating the discovery of the next generation of medicines by integrating human cells, systems, and data and receiving a $6Million Series A.
Angela Robert of Conquer Experience, winner of SAC XIV discussed how gaming helped her in developing visual reality training for health professionals.
Lukas Karim-Merhi, the CEO @ TENZR Health and the Winner of SAC XV, shared his founder- to-in-market story and the journey of acquiring investors.
Abterra Biosciences (who won as Digital Proteomics) was the SAC 19 winner. In 2021 they graduated from the Johnson & Johnson Incubator JLABs and moved to a bigger lab at the San Diego Science Center, significantly increasing capabilities. The team doubled in size. They sequenced their 5,000th hybridoma; worked on antibody discovery and antibody protein sequencing projects, and doubling 2020 capacity. A new mass spectrometer, an Orbitrap Eclipse Tribrid will translate to shorter project timelines, and enable the launch of some exciting new technologies.
BrainSpace and Cailin Morse are our SAC 20 winners and focused on simplifying critical care after stroke, TBI or surgery with tools to protect the brain and help it heal. .